"A World Ahead of The Competition."
Transworld Futures specializes in futures and options trading. We are fully registered and licensed as an Introducing Broker with the CFTC, Commodity Futures Trading Commission (http://www.cftc.gov), the federal regulatory agency of futures and options. We also are a member of the NFA, National Futures Association (http://www.nfa.futures.org/), a self-regulatory agency. Every one of our brokers are licensed and federally regulated by the U.S. government. Ironbeam Inc.(http://www.ironbeam.com) is our clearing firm, and your funds are securely deposited with BMO Harris Bank, N.A., Chicago, Illinois. Our goal is to provide you with professional and friendly service along with timely and accurate information to assist in your investment decisions. We believe experience of our staff, the character of our personnel, and the level of service we provide, make us the right investment group for you.

Transworld Futures was founded with the goal of providing the personalized service and level of expertise not found elsewhere in the commodity futures industry. Our team of qualified and experienced brokers will take the time and make the effort to assist you to succeed in your commodity trading plans. We will do our best to personally assign you with the one broker whose temperament and area of expertise is best suited to your commodity trading needs; whether a beginning trader, experienced veteran or somewhere in between. Whichever method of trading you prefer; technical, fundamental, seasonal, position, swing or daytrading, we will do our level best to place your account with the one broker who will assist you in maximizing your potential to succeed. Our slogan "a world ahead of the competition", is not an empty promise; it's our mission statement and the reason we are here.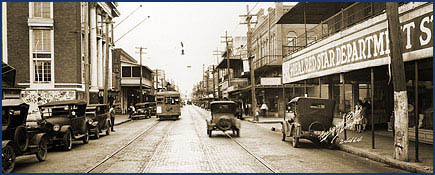 Transworld Futures is headquartered in Valparaiso, IN - a suburb of Chicago, IL. Chicago is known as the "hub of commodity trading" being home to the Chicago Mercantile Exchange and Chicago Board of Trade.


Contact Transworld Futures Today!
1352 Verandah Dr
Valparaiso, IN 46385

219-756-3502
Toll Free - 800-987-1920